About PF Markey
---
PF Markey uses the AutoCrib vending system and our inventory management practices to efficiently run the ongoing process of managing your tooling/MRO needs. We focus on critical areas of cost savings, including:
Reducing item consumption
Increasing use of regrinds
Reducing obsolete inventory
Reducing carrying costs and inventory
PO reductions
Reducing crib trip time
Reducing or eliminating stock outs
These areas can dramatically affect your bottom line. Price, although part of the equation and often the area that draws the most attention, is actually the least impactful to your bottom line. We use our value-added services to target and implement cost-saving initiatives.
We custom-design systems for every one of our customers. To learn the specific ways we can help your business, call us today so we can get to know each other.
Need more info? Explore below …
History
---
PF Markey Inc. (PFMI) was founded in 1977 by Paul Francis Markey. He began with a one-man operation, providing innovative tooling solutions for manufacturers in the Saginaw area.
Over the last few decades PF Markey has grown, developed, and extended our reach to become known as one of the region's premier tooling solutions suppliers. We work with a range of businesses from local shops to major corporations like General Motors, Delphi and Eaton.
Paul's original vision was to provide a better product and meet the customer's needs, both within an efficient time frame using cost effective methods. This is still the goal of PF Markey today. We remain committed to providing personalized service to each of our customers. We study each company's needs and customize our approach and suggestions.
Awards
---
PF Markey Inc. has earned international and national kudos for its efficiency and customer service, making us a regional leader in the distribution of machine metalworking tools, cutting tools, abrasives and other tooling solutions.
Some of our awards include:
In 2014, PF Markey was chosen as the North American distributor for Milacron, which manufactures and distributes plastics processing equipment. The announcement came after Milacron, based in Ohio, searched for a partner for nearly a year.
In 2017, AutoCrib Inc. named PF Markey a "Premier Distributor" for the 9th consecutive year. The company is one of only 20 in the world to earn the top honor from AutoCrib.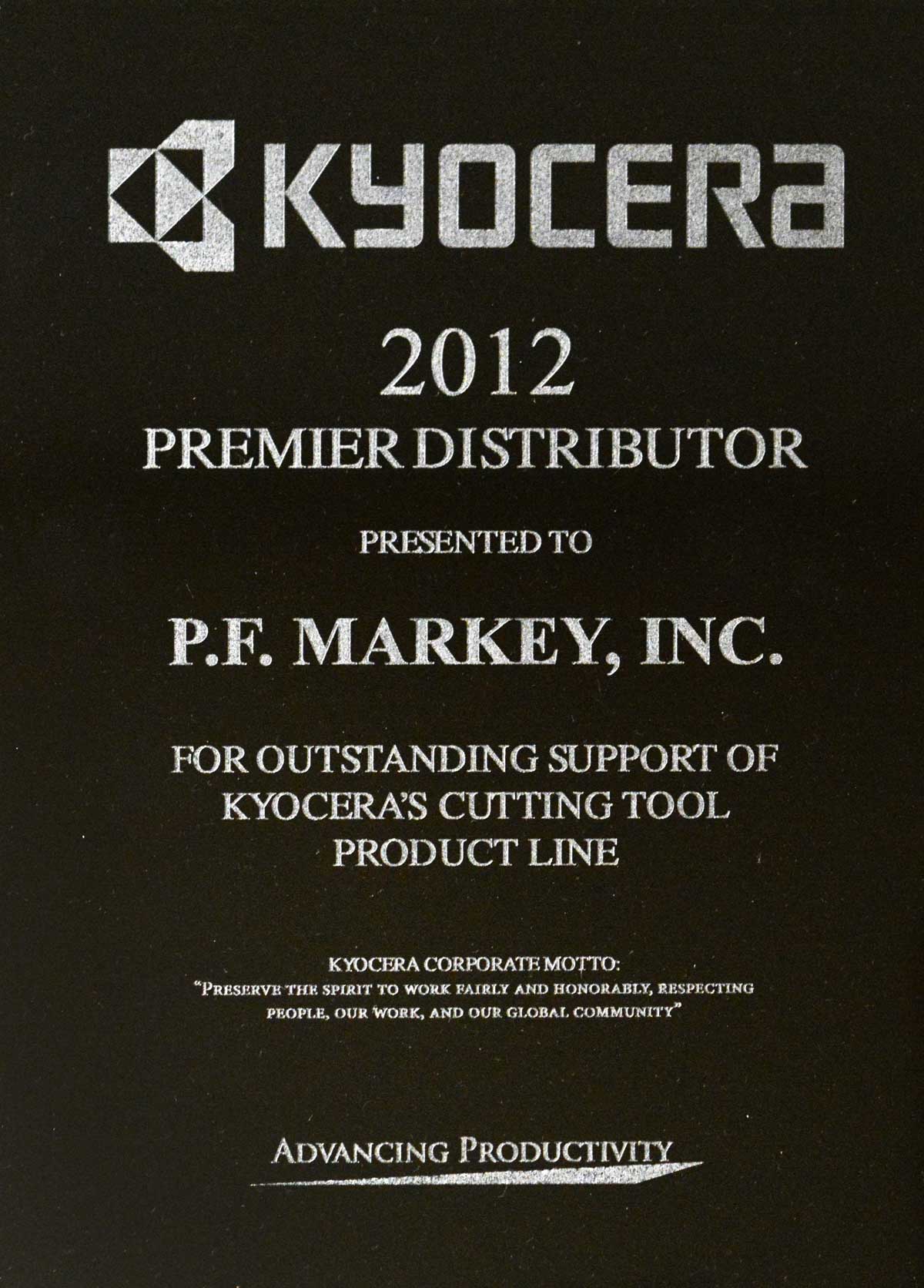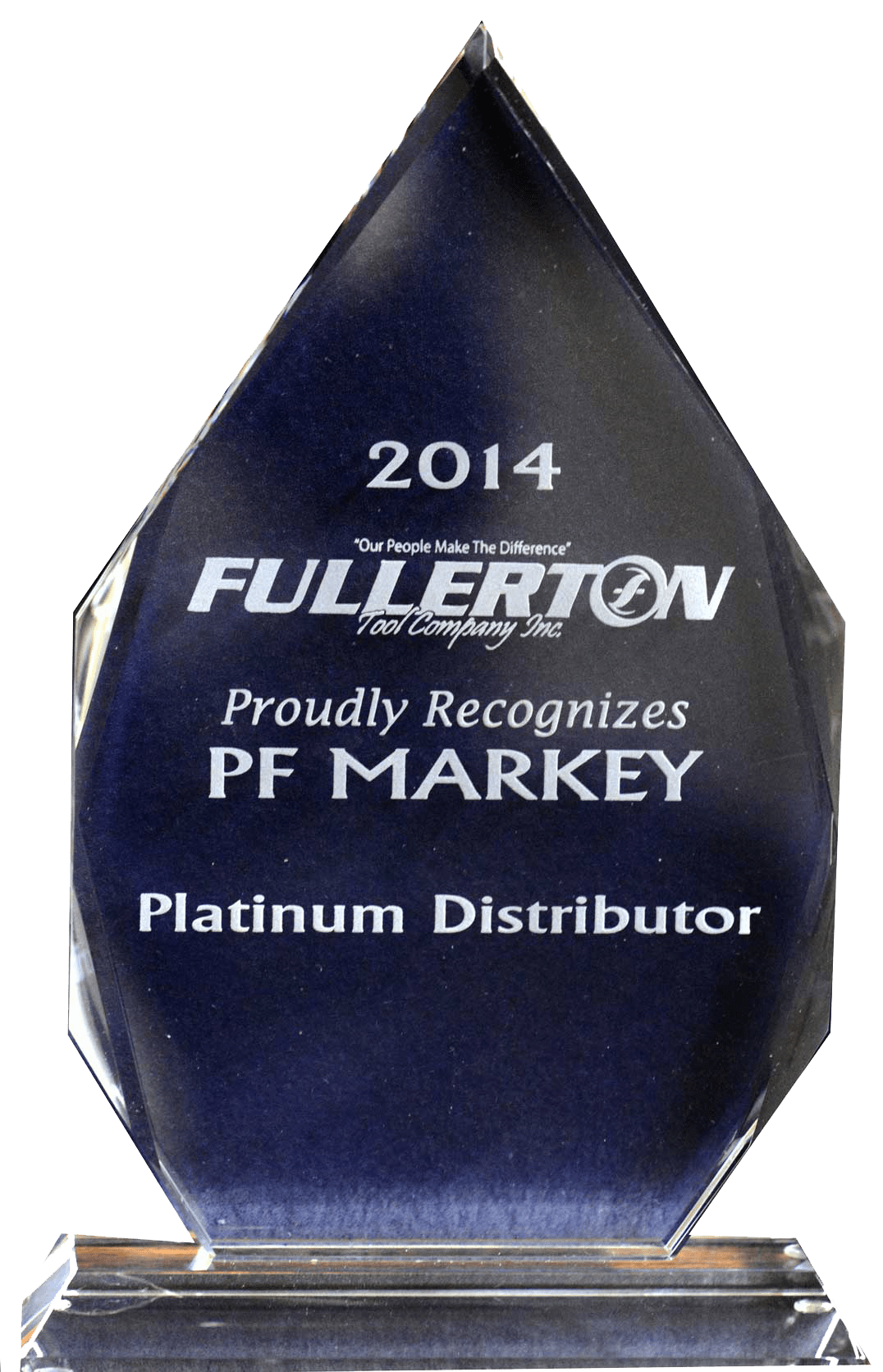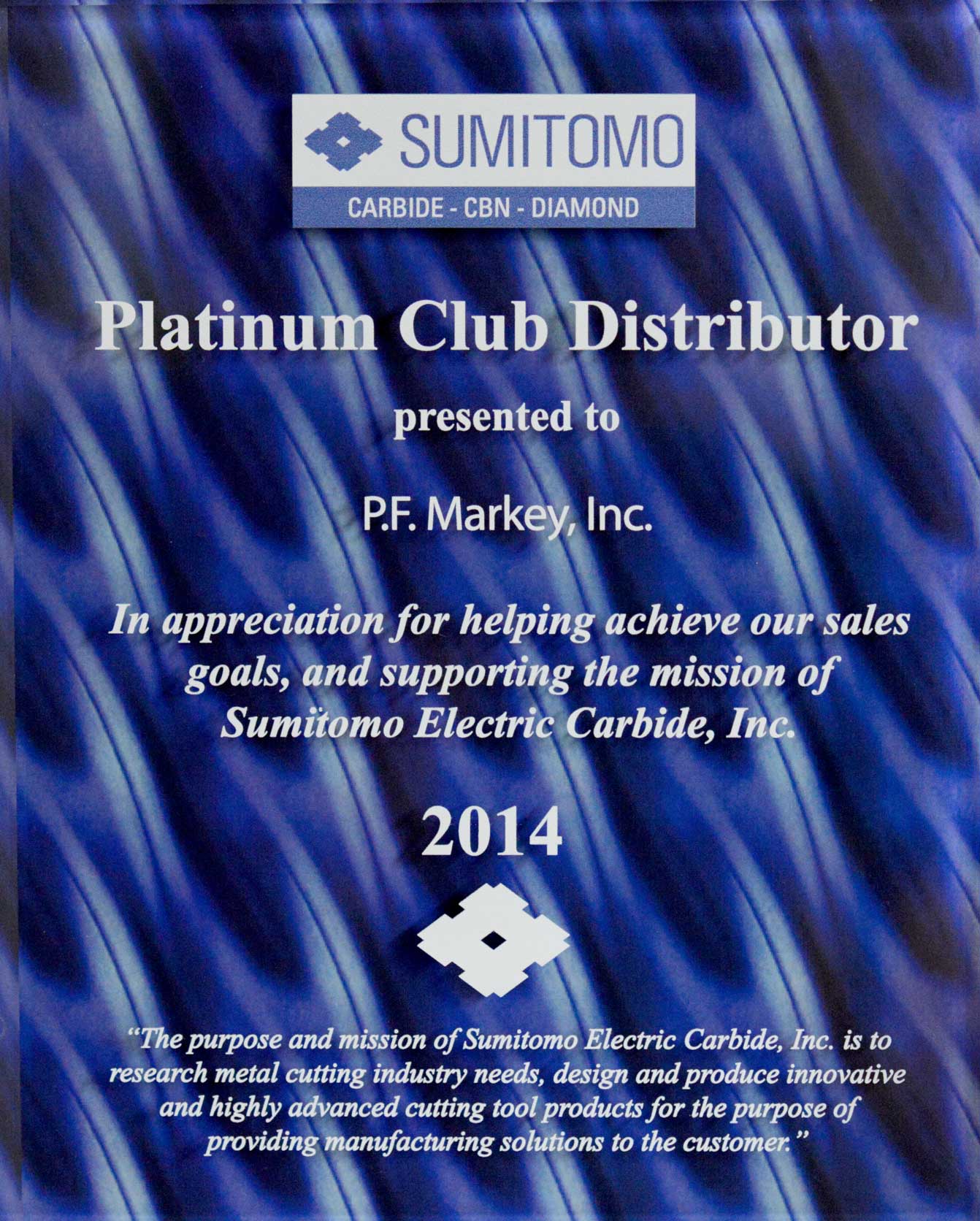 Community Involvement
---
PF Markey believes in engaging in the communities where we work. For us, that often takes the form of supporting community events and organizations.
Some of what we support includes:
Cancer fundraisers such as Bowling for a Cure
Saginaw Valley State University Cardinal Formula Racing
Bay City River Roar Inc.
Power of Dad
Habitat for Humanity
Cutting Edge Education Development Solutions
Road running races
Michigan Adaptive Sports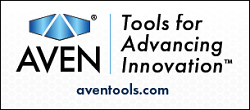 At PF Markey, we think a knowledgeable team and ongoing training are important tools to keep us ahead of the curve in the industry. We aim to keep both our team and our clients' teams up to date on the industries product trends with ongoing training opportunities.
Our relationships with 1,000 suppliers and our nearly four decades of experience keep us on the forefront of our industry and a leader in expertise and technology.
You can be confident in our ability to assist your team in evaluating all aspects of your production. We have the skills to keep your team up to speed.
We were one of the first in the nation to embrace vending and we carry that momentum forward. We are always planning for the future and how to maintain our status as industry leaders.




Michigan Industrial Distributors Association