Our Products
---
PF Markey is an industrial distributor specializing in cutting tools, abrasives, diamonds and coolants. We also have access to many other typical industrial and MRO products. Learn more about our top products below:
Explore Our Products Below…
Cutting Tools
---
PF Markey has been providing cutting tools since 1977. We represent all of the major manufacturers and have extensive contacts at speciality shops. We can get the tools you need for the job.
Abrasives and Finishing
---
PF Markey uses abrasives and grinding products of high quality to fit any application including honing stones, superabrasive grinding products, superfinishing and fine grinding technology.
Fixtures and Workholdings
---
CNC and conventional tool holders of high quality and precision with boring applications.
Workholding and rotary positioning products designed to provide maximum value in difficult applications.
Coolants and Lubricants
---
PF Markey has a well-established partnership with Master Chemical. We are a stocking distributor for Master Chemical, so we can provide you with the most respected coolant in the industry. We also offer a service package to back it up at a fair value.
We are qualified to review your current coolant environment and determine if you have the right product and correct setup for the job. Having the correct coolant in your machines can have a dramatic impact on your overall tool performance and finished product.
We have access to many tooling lines, but when it comes to coolants, we trust our customers to Master Chemical.
Measuring and Metrology
---
PF Markey has access to precise measuring instruments from a variety of suppliers to meet your needs.
Hand and Power Tools
---
We have access to pneumatic and electric tools through 3M and other manufacturers.
MRO and Safety Products
---
Cutting tools are our specialty, but we also have access to a wide variety of safety products including gloves, safety glasses, ear protection and more.
Our Partners
---
2021 Line Card
---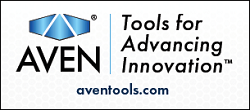 Abrasives
---
3M
Abrasive Tech
Bates
Citco
Coastal Diamond
Darmann
Radiac
Standard
Superior
Tyrolit
Web Industries
Coated Abrasives
---
3M
ARC
Hermes
Standard
Superior
VSM
Blue Print Specials Carbide/Steel Tooling
---
Belcar Products
Ferguson
Special Drill & Reamer
Ultra-Dex
Boring Tools
---
Bokum
Everede Tool
HORN
SECO
Bushings
---
Endurance Carbide
Ultra-Dex
United Drill Bushing
Conventional Wheels
---
Camel Abrasive
Radiac Abrasive
Metal Work Fluids
---
Spindle Repair
---
SPECIAL DETAIL WORK
---
Accurate Carbide
Appolo
Axly Tool
General Machine
TOOL REGRINDING
---
AWD
Guhring
Marshall Tool
Pinnacle
R&S Cuttergrind
Tool Craft
TOOLHOLDER RECONDITION
---
All American
Belcar Products
Ultra-Dex
Carbide Insert Specials
---
AG&I
Belcar Products
Knight Carbide
HORN
Ultra-Dex
Carbide Insert Standards
---
Ingersoll
ISCAR
Kennametal
Kyocera
Mitsubishi
HORN
SECO
Sumitomo
Toshiba
Tungaloy
VR Wesson
Walter
Widia
Coatings
---
Oerlikon-Balzers
Richter Precision
Diamond/CBN Indexable Inserts
---
AG&I
Citco
Future Tech
Lach
HORN
SECO
Shouse Tool
Sumitomo
Files
---
MATERIAL HANDLING
---
Autocrib
Equipto
Lista
Lyon-Metal Products
Saw Blades
---
Bahco
Greenlee Diamond
Starre
Wikus
TAPPING & THREADING
---
Balax
Cheboygan Tap
Emuge
Guhring
North American Tool
OSG
PTD
R&N
Vermont
Widell
Work Holding
---
Bock
Buck
Erowa
Ritten Centers
Sowa
CARBIDE ROUND TOOLS
DRILLS/ ENDMILLS
---
Alliance CNC
Allied
Breckers
Brisbois
CJT
Drill Masters
Dumbarton
Fullerton Tool
GARR
Gorilla Mill
Guhring
Hanita
Harvey Tool
Mapal
Micro Tool
Niagara
Quickgrind
TITEX
Unimerico
Ceramic Cutting Tools
---
Futuretech
Greenleaf
Kyocera
NTK
---
HSS/DRILLS & REAMERS
---
Allied Machine & Eng.
Alvord Polk
Morse
Nachi
Precision Twist Drill
Titex
HONES/DRESSING STICKS
---
Bates Technology
Boride Products
Darmann Abrasives
Gesswein
Web Industries
PCD TIPPED ROUND TOOLS
---
Accuromm
Fullerton
Guhring
Komet
Mapal
Premier
Starcuer
TOOL HOLDING
---
Briney
Command
Lyndex
Parlec
Schaublin
Schunk
Techniks
Ultra-Dex

PF Markey
2880 Universal Drive
Saginaw, MI 48603